Excursion 3 - Nora: history and nature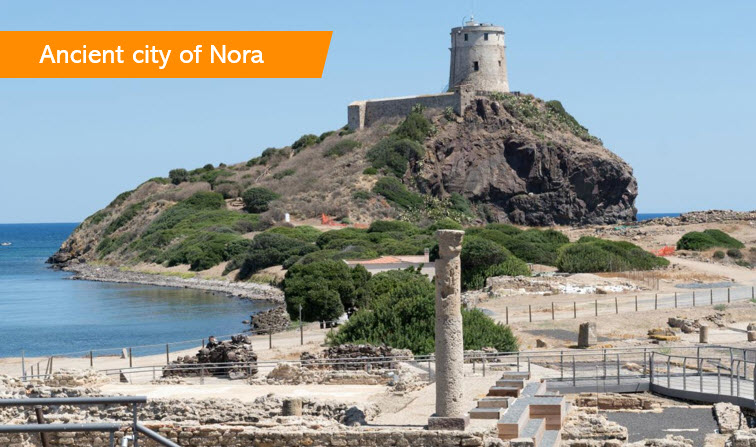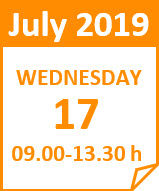 Nora is in the current municipality of Pula, about 40 minutes south-west from Cagliari.
Two guided tours will allow all people to visit two places of interest. While the first group visits the ruins the other group visits at the same time the lagoon and viceversa.
1 - Nora's ruins of the ancient city and the Coltellazzo tower
Nora is one of the oldest and best preserved settlements in the whole Sardinia. It was founded by the Phoenicians and then came the Carthaginians and the Romans. You will have the possibility of marveling at the astonishingly preserved buildings like the pretty amphitheatre, at the mosaics, at the ruins of the baths, temples and dwellings, while walking along the old streets, in a movie-like scenario surrounded by the Mediterranean sea.
Overlooking the whole scenario is the Sant'Efisio tower from the top of the headland, Punta del Coltellazzo. The Tower, built by Philip II between 1580 and 1610, was part of a defensive system set up by the Spanish to defend their territories from the incursions of the African Berbers.
Included is also a visit to the church of Sant'Efisio, close to the ruins. It is the culmination of the procession of Saint Ephisius, starting from Cagliari at the beginning of May. The proto-romanesque church was built in 1089 AD by the Franco-Iberian and is still well preserved.
2 - Nora's blue lagoon and its flora and fauna
The Nora lagoon is the place where the channels of Rio Arrieras meet the waters of the Mediterranean sea. The peninsula is a quite unique example of Tirrenian Bench, covered by lush vegetation typical of the brackish wetlands. Ducks, herons, egrets, kingfishers and various seagulls, including the rare Corsican gull live here in a well protected park. Included in the tour is the center for the recovery of sea turtles.
More information: Nora Lagoon [English, PDF] - Lagune de Nora [French, PDF]